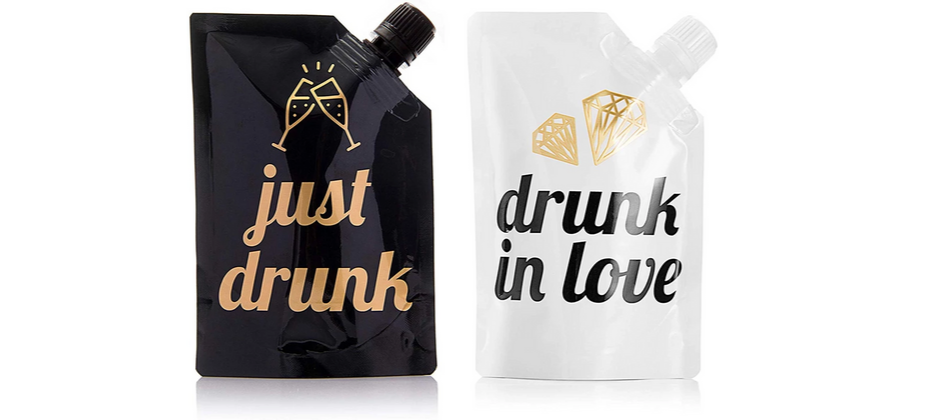 Thanks for considering Pop Fizz Designs. We love creating products to help you throw an epic party!
We love hearing from our customers. If you have any questions, please don't hesitate to ask.
DOs & DON'Ts of Rescheduling a Bachelorette
DOs and DON'Ts of Rescheduling a Bachelorette 
Do:
Reschedule Your Original Bachelorette Party!
There's nothing wrong with having your party after the wedding. You, more than anyone, deserve to have the Bachelorette Party you've always dreamed. 
Throw a small, at home Bachelorette Party!
To ease some of the stress of having to reschedule your original Bachelorette Party, throw an at-home Bachelorette Party in the meantime! Just because you can't have your dream Bachelorette Party right now doesn't mean you can't still have a party before the wedding! Invite one or two of your Bridesmaids over and have your party at home! Check out our guide on Throwing an At Home Bachelorette Party for more ideas! 
Have a joint Bachelorette and Bachelor party post-wedding!
What could be more fun than throwing a party with your new husband and all your friends? It'll give everyone a chance to relax and have, and will allow everyone to reconnect after the wedding.
Change your reservations or pre-planned bookings.
Most businesses have changed their policies regarding changing bookings due to Covid-19, and are giving customers a lot more leeway. This means that you will have the chance to reschedule at a later date, without losing any money!
Have a virtual Bachelorette!
Set up a facetime or video call with your Bachelorette squad and do all the activities originally planned, but virtually. Plus, you can always have the Bach you planned originally at a later date like previously suggested.
Don't:
Let it ruin your Wedding or Bachelorette.
This is a time for everyone to come together, and although it's hard, a little positivity can go a long way! Just because you've had to postpone or reschedule doesn't mean that all your planning and preparation has gone to waste, and when it does happen, it'll be a party everyone was really looking forward too and will remember forever! Keep in contact with your Bridesmaids and wedding party, who will definitely be there to support you.
Cancel your Bachelorette completely.
Just because it can't go ahead the way you originally planned doesn't mean that you shouldn't have one at all - you deserve a Bachelorette just as much as every other Bride! Although it seems impossible now, this will end, and you will get the Bachelorette and Wedding that you always dreamed of.   
Take it on by yourself.
Everyone will completely understand your predicament, and most businesses are being very understanding about reservations being changed, without charging customers extra. The rest of your wedding party will be more than willing to help to make sure it is as stress-free as possible - don't be afraid to ask for help!
If you're throwing a Bachelorette Party at home, check out our blog Throwing an At Home Bachelorette Party for more ideas. 
If you have a friend who is upset about having to reschedule her Bachelorette Party, check out How to Cheer Up a Bride Who's had to Postpone for ways to help!  Best of luck to all my brides out there! We will get through this together! 
Are you looking for a community of women also planning Bachelorette Parties? Join our Facebook Group Bachelorette Party Ideas and Inspiration! Get invaluable advice from a community of women who are just like you! Click the link above to join!