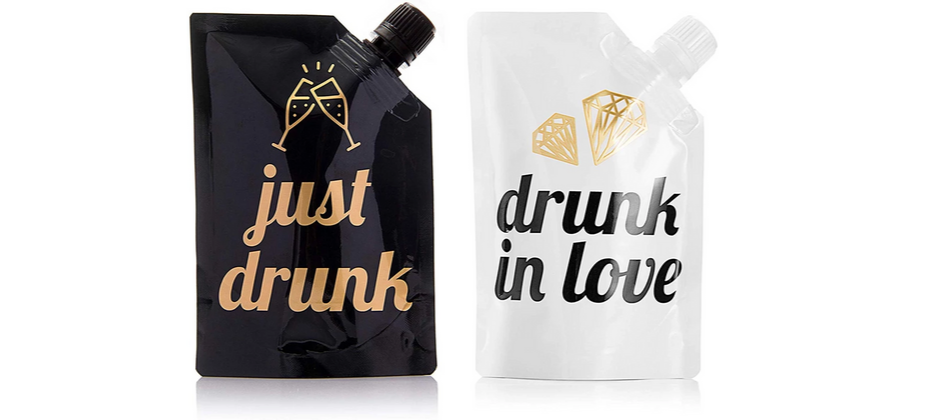 Thanks for considering Pop Fizz Designs. We love creating products to help you throw an epic party!
We love hearing from our customers. If you have any questions, please don't hesitate to ask.
Las Vegas Bachelorette Party City Guide
Las Vegas Bachelorette Party City Guide 
What to Do
Gamble
Image Courtesy of Sport It
If you're heading to Las Vegas, this one seems pretty obvious. Whether you're an experienced gambler, or completely new, there is something for you! And the best part about Vegas, there are almost limitless places to find fun! If you're mainly interested in Slot machines, check out ARIA. Or, if you're more into poker and table games, visit the Golden Nugget. No matter where you go, or what you do, you're in for a good time. 
Pool Party 
Image Courtesy of Las Vegas Nightclubs 
Pool Parties are a staple of the Las Vegas party scene. Some of the most impressive swim up bars in the world are located here. Many of these are located at hotels or resorts, and will require you to be staying there to access the pools. But that is not the case for all. The three best pool parties in Vegas are located at Daylight Beach Club at Mandalay Bay, Wet Republic Ultra Pool at MGM Grand and Tao Beach Club at the Venetian. Just know that there will be a cover charge (typically between $20-30). 
The Canyon Ranch Spa
Image Courtesy of Forbes Travel Guide
The Canyon Ranch Spa is the highest rated spa in all of Las Vegas. Located in the Grand Canal Shoppes, the Canyon Ranch Spa offers a wide variety of services. From massages, Body Treatments, Facials and more! They also have daily fitness classes, a salon and dining services. The Canyon Ranch Spa also accommodates groups, making it perfect for your Bachelorette Party! 
Pole Dancing Class
Image Courtesy of House of Lux
Pole dancing classes are a really fun way to get some exercise and improve your confidence! These classes are for dancers of any skill set, so do not be discouraged if you've never danced before! The instructors will teach you the basics and allow you to have fun with your #IDoCrew! Just prepare to be sore the next day! There are plenty of places where you can take Pole Dancing classes! Just choose one within your budget and go have some fun!  
Where to Eat
Steak by Gordon Ramsey 
Image Courtesy of Vegas Means Business 
You have not had good food until you've eaten at one of Gordon Ramsay's restaurants. And this may be his best. Located inside of the Paris, this breathtaking restaurant is one you'll never forget. Please be sure to make your reservation well in advance, as they are typically completely booked. 
LAVO
Image Courtesy of The Venetian 
LAVO is a gorgeous Italian Restaurant located in the Palazzo Lobby. Not only is the food divine, they have extensive cocktail and wine lists. LAVO is also known for its dessert, specifically their Nonna's Tiramisu. You can be sure that you won't find better Italian food on the Strip. 
Peppermill 
Image Courtesy of Peppermill
The Peppermill Restaurant and Lounge is a classic with a cool atmosphere, unique drinks, and amazing food & desserts! Come see why the Peppermill has been featured in numerous movies and shows! They have rave reviews for not only their food, but their service. They accommodate large groups, but ask that you call in advance. 
Where to Find Entertainment 
Myron's Cabaret Jazz at the Smith Center 
Image Courtesy of The Smith Center 
Myron's Cabaret Jazz at the Smith Center is the perfect venue to watch live, relaxed music. Located across from Reynolds Hall inside the Boman Pavilion, it's the kind of place where live music can truly come alive.There is a bar and tapas menu available. Check out the upcoming events here to see if there are any shows available on your Bach Weekend! 
Saddle and Spurs Saloon 
Image Courtesy of Las Vegas Review Journal 
Saddle and Spurs Saloon is a Down-home, Western-style roadhouse offering live bands, karaoke, a gameroom and basic bar service. Known as Vegas' last real Honky Tonk Bar, you'll be sure to hear some boot scooting boogies. Grab your hats and your girls and dance the night away at Saddle and Spurs Saloon. 
Shimmer Cabaret Bar 
Image Courtesy of Shimmer Cabaret 
Shimmer Cabaret Bar is a Cozy theater inside Westgate Las Vegas Resort and Casino, offering schedule of tribute acts, comedy shows & other live entertainment. The tickets are often inexpensive, and well worth the cost. You'll want to check their upcoming events page to see what shows are available during your Bach Party Weekend! 
Where to Stay 
The Cosmopolitan of Las Vegas 
Image Courtesy of The Cosmopolitan Las Vegas
The Cosmopolitan of Las Vegas is one of the most gorgeous places to stay in all of Vegas. Located across the strip from Planet Hollywood, it is within walking distance of many attractions on the strip. And no matter where you go, you're never far from the Cosmopolitan. Be sure to book far in advance, as they are typically booked up. 
Red Rock Casino Resort and Spa 
Image Courtesy of Red Rock Resort
The Red Rock Resort and Spa is located near the strip, but it is not on the strip. Depending on where you want to go, the Red Rock is only a 5 minute Uber Ride to downtown. It is a little more private, and a little less rowdy. People absolutely love this hotel, and it books up quickly. So be sure to book your trip far enough in advance to ensure you get the dates and rooms you desire. 
Airbnb
Airbnb's are often the way to go when it comes to Bachelorette Party Trips. The cost of the Airbnb can be split among all your Bridesmaids. This can help keep costs down, without having to sacrifice the comfort of your stay. If you're looking for Airbnbs in Las Vegas, please check out our blog Las Vegas AirBnb's for Your Bach Party! Each listing has great ratings, is close to the strip, and can accommodate between 8 and 16 guests.