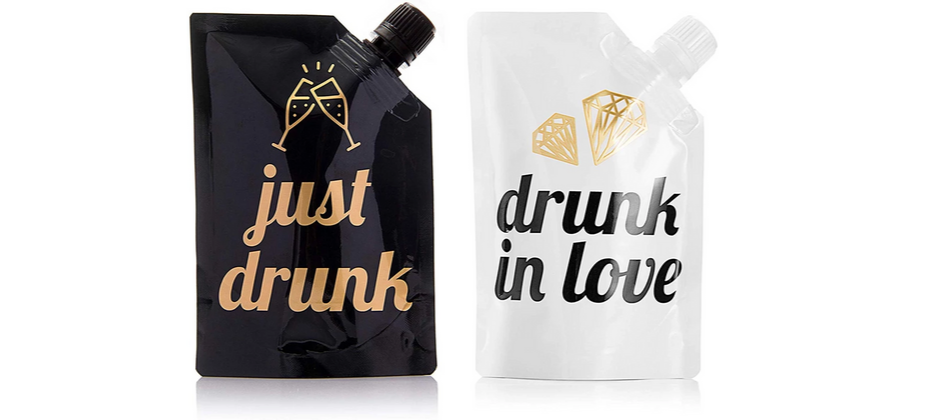 Thanks for considering Pop Fizz Designs. We love creating products to help you throw an epic party!
We love hearing from our customers. If you have any questions, please don't hesitate to ask.
Scottsdale Bachelorette Party City Guide
Scottsdale Bachelorette Party Guide City Guide
What to Do 
*Image Courtesy of Phoenix PHX*
Papago Park is the perfect daytime activity for you and your Bridesmaids! Papago Park is home to attractions including the "Hole in the Rock" hike, Desert Botanical Garden, the Phoenix Zoo and the Arizona Heritage Center. They also have a zoo that you can visit. Grab your girls and take a hike at Papago Park!
*Image Courtesy of CVent*
Talking Stick Resort is a casino resort with gorgeous golf greens. Play at the casino or rent a villa and take a dip in the enormous on site pool. Sip delicious cocktails and grab a bite at the casinos world class restaurants. Talking Stick is located only 7 miles outside of Scottsdale, making it easily accessible no matter where you're staying.  
*Image Courtesy of Tover*
This indoor, interactive rain forest habitat houses thousands of butterflies. There is a cafe and a gift shop for your convenience. They even have guided tours so you can learn all about the plants and animals you will see in the habitat. Spend the afternoon getting totally Instagramable photos of you and your #BrideTribe at the Butterfly Wonderland. 
Where to Eat 
*Image Courtesy of Roaring Fork*
Roaring Fork is one of the hottest restaurants in Scottsdale. Set to an Old Western theme, you can expect classic, flame grilled American fare and cocktails. They also have an extensive wine list, compared to most classic American eateries. Be sure to call in advance to make sure they can accommodate your large group, as they are typically very busy. 
*Image Courtesy of Grassroots*
Grassroots Kitchen and Tap is all about fresh, local ingredients. Their food is typically American Style cuisine, but they extend a bit farther than the Roaring Fork. People rave about their beer selection, so it's a great place to try craft beers. Grassroots does accommodate large groups, but they do ask that you call in advance. 
*Image Courtesy of The Venue Report*
Olive & Ivy serves Californian-Mediterranean fare in stylish, bustling quarters. They also have an amazing patio, where you can sit and take in the gorgeous scenery. They often have live music in the evenings. Call or check the website for a list of upcoming entertainment. 
Where to Find Live Entertainment 
*Image Courtesy of Old Town Scottsdale*
 The Old Town Tavern is a multi level hot spot with outdoor patios and fireplaces. It's a great spot to hang out in the early evening. They have live music every night and an extensive cocktail list. Locals know that this is the place to get good entertainment and strong drinks, without breaking the bank. 
*Image Courtesy of The Rooftop Guide*
Rockbar Inc. is a rooftop bar that doubles as a concert venue on the main floor. On the rooftop you will find a busy bar, pool tables, tv's and tons of seating. They mainly focus on Rock and Roll and Metal, so keep that in mind if it's not your thing. They serve food (mostly appetizers and snacks) and can make pretty much any drink you can think of. Hop on over to Rockbar Inc. for a fun filled night with your girls. 
*Image Courtesy of Airbnb *
Kazimierz Wine & Whiskey Bar is one of the classiest places in downtown Scottsdale. As soon as you walk in, you're greeted by the smell of leather and old whiskey barrels. There is often live Jazz or Latin music playing softly in the background. They serve excellent food and have plenty of options for you to sample. Get dressed up and head over to Kazimierz today. 
Where to Stay 
*Image Courtesy of Scottsdale Princess*
The Hotel Fairmont Scottsdale Princess is the highest rated hotel in Scottsdale, and it's not hard to see why. Amenities include sophisticated restaurants offering modern Mexican, Latin and American fare, a high-end steakhouse, and a cocktail lounge, along with outdoor pools with poolside bars. There's also a spa and a fitness center. Be sure to book your stay early, as they typically sell out over a month in advance. 
*Image Courtesy of Scottsdale Plaza*
The Scottsdale Plaza Resort is located on 40 acres of land, ensuring gorgeous views right from your window. Amenities include 2 restaurants, a lounge and a poolside cafe, along with 5 outdoor pools, a fitness center, lighted tennis courts and a spa. Grab your girls and find your Bachelorette Party Palace at the Scottsdale Plaza Resort. 
Airbnb
*Image Courtesy of Airbnb*
Sometimes, the cheapest and easiest way to stay for your Bachelorette Party is with Airbnb. There are plenty of options and everyone splitting the cost can be a real life saver. If you're heading to Scottsdale and are planning on using Airbnb, you should check out our blog Scottsdale Airbnb's for Your Bach Party! It lays out the hottest Scottsdale Airbnb listings that can accommodate large groups. Check them out today!