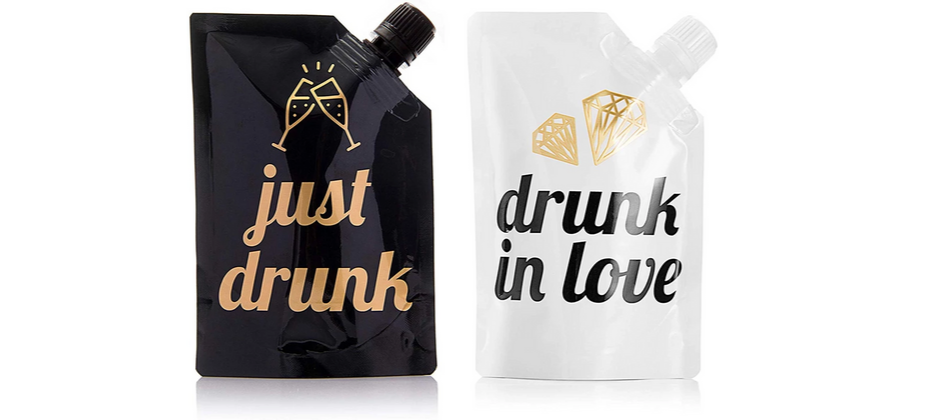 Thanks for considering Pop Fizz Designs. We love creating products to help you throw an epic party!
We love hearing from our customers. If you have any questions, please don't hesitate to ask.
Miami's Ultimate Bachelorette Guide: Day Hustle

OK, ladies. Your best friend said yes, so you said Miami. Excellent choice. The Magic City is the ultimate place for a beach bach to get your flamingle on and have a last sail before the veil. OK, no more bad bachelorette puns. Let's just get to it. 
Miami is known for its late-night fiestas, but a classy and sassy bach party like yours will want to get their daytime hustle on, too. So, here's a list to help you maximize your sunny Miami days with your bride tribe.
Image Courtesy of Miami Moms Blog 
You've seen the music videos. Miami's bays and beaches are swarming with luxury yachts with beautiful people soakin' up that Miami sun. If you're not on one, you're on the sidelines wishing you were. Girls, you deserve to live your best yacht life, too! Captain Derek from Happy Cruises Miami can't wait to take you out on his gorgeous 42' yacht - Happy Ours. Sip some champagne while you and your ladies dance on the deck and cruise by the mansions and skyline that define Miami. This day hustle will be an unforgettable one! 
Image Courtesy of The New Tropic 
OK, bach babes, before your start groaning, let me explain. Miami Museums are legit. And they're as hip and sexy as they come. If you want to keep it cultured, hit up some of Miami's best museum spots. Vizcaya Museum and Garden, Perez Art Museum and The Bass are all top picks. But, if you want one that's a bit more naughty, and on brand with bachelorette bashes, you and your crew have to check out the World Erotic Museum where they have an impressive collection of, well, you can probably guess.
Image Courtesy of Miami Condo Investments 
No Miami bachelorette trip would be hipster complete without a wander around Wynwood. Once a run-down industrial district, Wynwood has become the epicenter for art, culture and, of course, instagram-worthy graffiti walls. So, grab your gals and a cold one from one of the many Wynwood breweries, and start snapping those insta stories for all your friends to envy.
Image Courtesy of Cycle Party Miami
OK, bachelorette booze queens. If you want to take in the Miami day vibes, get a little exercise AND keep the libations flowing, then get your bums on a bike and start pedaling. Maimi's Cycle Party gets your cardio kickin' and the beats pumpin' while you and the bachelorette crew cycle around Miami's hotspots. Oh yeah, and did we mention booze? 
Image Courtesy of SoulCycle
Drinking while pedaling not your idea of a safe and wholesome day activity? That's cool. You can take the bride-to-be and and the rest of the squad to an ultra trendy SoulCycle class. With 3 locations in Miami, you won't be too far from the good vibes and high energy that are signature to a SoulCycle sesh. Getting pumped for the late night shenanigans AND keepin' it tight for the big day? Double boom. 
Image Courtesy of 3rd Street Beach Yoga Miami
A bachelorette party in Miami means beach time is in order. So, why not trade the tan lines for some zen time with Miami's FREE 3rd Street Beach Yoga. Volunteer instructors hold sunset classes every day of the year. At this point you might need a little stretch after a long weekend of late nights with your ladies. No better way than with an million-dollar ocean view!
So, my Miami bound bachelorette babes, what are you waiting for? It's time to get your day hustle on in one of the world's ultimate cities to celebrate the sun, sand and a ring on your hand (or a drink in your hand...I see you single ladies!). 
1 comment