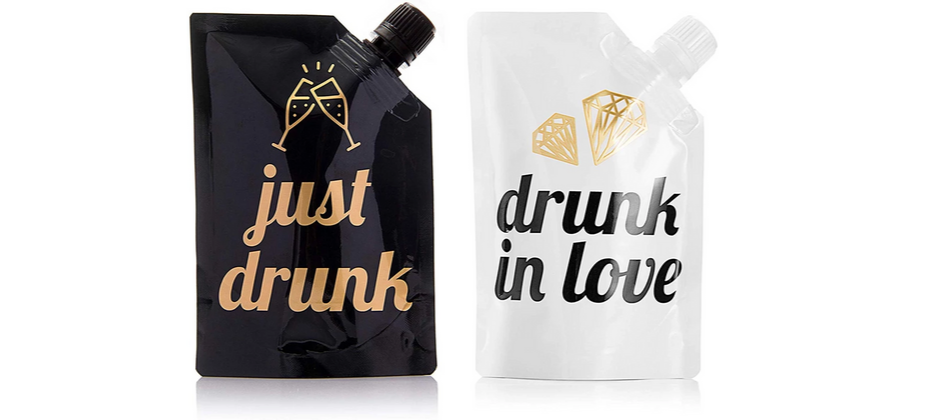 Thanks for considering Pop Fizz Designs. We love creating products to help you throw an epic party!
We love hearing from our customers. If you have any questions, please don't hesitate to ask.
The Ultimate Key West Bachelorette Party Guide

Are you planning on travelling to beautiful Key West for your Bachelorette? Great choice! We know planning a Bach can be difficult and time-consuming, so, to make your life easier, we've gathered the best of what Key West has to offer into one blog post!
Where to stay
Key West is full of beautiful places to stay! There are plenty of villas and Airbnbs that offer private pools so that you can make the most of the beautiful weather and soak up the sunshine!
Photo credit: Villas Key West
Villas key west offers a variety of accommodation options, ranging from cottages to suites, meeting any needs that you and your Bachelorette group might have! Decorated in a Caribbean style, the villas capture the warm and welcoming ambience that can be felt throughout Key West. They're located only 200 feet away from Duval Street, ensuing easy access to any activities you might want to try!
Photo credit: Key West Bahama House
Key West Bahama House is located in the historic Old Town district and was built in 1933. Some original elements of the house remain, but it has been updated with modern amenities to ensure a very comfortable stay! There are four condos to choose from, each offering their own unique style. Free wifi is provided, along with a full kitchen, flat-screen TV, and a pool! 
This 4 Bedroom, 4 Bathroom Airbnb can accommodate up to 10 guests. This bold, airy house is perfect for relaxing. And the privacy is an added touch, even though it's only minutes from downtown. Take advantage of the spacious, in-ground pool and outdoor eating area. Parking and Wifi are available. 
Looking for more Airbnb options? Check out this blog post!
Activities 
If you're looking for unique activities that will make your Bachelorette memorable, Key West is the place from you - from floating bars to pub crawls, there's something for every type of Bachelorette group!
Photo credit: Crusin' Tikis Key West
If you want a unique bar experience, this is the one for you! Crusin' Tikis is a hirable floating bar service that can last from 1-3 hours. The service is BYOB, so you can make sure you all have your favorite drink and snacks to enjoy the experience! Only 6 people are allowed on one Tiki, but multiple Tikis can cruise together.  
Photo credit: Ocean Key Sunset Pier
As the name suggests, the super cute location has an amazing sunset view! There are also live music performances every night, accompanied by tasty tropical drinks, including frozen cocktails, and an island-themed menu to choose from. This is the perfect way to end your day and an even better way to get your night started!
Photo credit: Blue Flamingo Cafe
Looking to improve your creative talents? Check out Blue Flamingo Cafe! They offer private group painting classes and are the perfect daytime activity for any Bachelorette crew who want to unwind before their next night out. It will also mean that everyone has a memento to take home with them from the Bachelorette, meaning that the paintings will feel extra special due to sentimental value.
Photo credit: Duval Crawl
This 2 and a half hour Pub Crawl experience includes trying 5 cocktails and a souvenir t-shirt! This is a fun way to explore more of the Key West area, and takes the pressure off trying to find all the best pubs and bars in the area - it's all taken care of for you! Private tours can be booked for groups for 10 or more, or you can take part in one of their public tours. 
Food & Drink
There's a wide range of food on offer in Key West, ranging from budget-friendly food trucks to poolside bars. As an island, it uses its surrounding to its advantage, with many restaurants offering amazing seafood that can't be beaten - make sure you try it during your trip!
Photo credit: Blue Heaven
A well-known spot in Key West, Blue Heaven offers al fresco style dining and a relaxed atmosphere. There is indoor and outdoor seating, as well as frequent live entertainment. They serve food from breakfast to dinner, and there's no bad time to go - the food is delicious regardless! If you're looking for a low-key restaurant with good ambience, this is the place for you. 
Photo credit: Garbo's Grill
This tiny food stand is a great way to grab a bite to eat in between your many Bachelorette activities! Offering tacos, burritos and burgers that have been reimagined in a new and innovative way, this should not be dismissed. They have outdoor seating if you want to take a break, or the food can be taken on the go! It's also affordable, so you don't have to break the bank to get some tasty food!
Photo credit: Dante's Key West
Want to stay in the pool all day? We don't blame you! Dante's poolside restaurant is perfect for your Bach! The beautiful pool area has a cascading waterfall to add to the relaxing mood, and the numerous Tiki Bars mean that you never need to be without a drink in your hand! They also have a happy hour from 4:30-7:30 Monday-Friday, where drinks are 'buy one get one free' - so you can have twice as much fun!