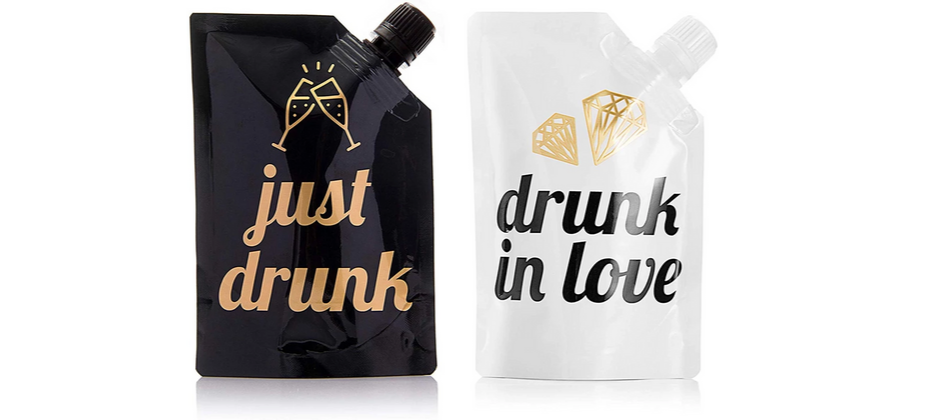 Thanks for considering Pop Fizz Designs. We love creating products to help you throw an epic party!
We love hearing from our customers. If you have any questions, please don't hesitate to ask.
Charleston AirBnb's for Your Bach Party
Charleston AirBnb's for Your Bach Party 
Perfect for a large groups! Just three blocks away from upper King Street, the new epicenter of the city's renowned restaurant and nightlife district. Enjoy some of Charleston's best local dining with The Rarebit, Fuel, The Ordinary, Warehouse, and The Grocery all located within 3 blocks of the rental. Our wonderful cultural city also offers galleries, museums, gorgeous churches, carriage tours, great shopping (all within 1 block), and the beach is just 15 minutes away. This 3 Bedroom, 2 Bathroom Apartment can accommodate up to 8 guests. Wifi and Parking are available. 
This rental is divided up into two rentals, one downstairs unit and one upstairs unit. This listing is for the upstairs unit. There are a total of three bedrooms and three bathrooms. There is a large living area with two pull-out sofas. In total the house can sleep 10 people. The rental has a large porch. Wifi is available! 

Welcome to The Inns! We are a brand of luxury vacation homes. All of our Inns are upscale, newly renovated, and professionally decorated. Custom finishes throughout this historic house showcase celebrated local artists and interior designers. We are located in the heart of downtown Charleston. Just a few blocks off famous King Street. This 3 bedroom unit has 2 full baths plus a kitchen, and enjoys total privacy for your utmost comfort. There is a shared outdoor common area and one parking spot.
This house is one of a kind! The unique design merges the historic elements of the home with the luxuries of contemporary living. Every room in the house offers a glimpse at the historic architecture. This 4 Bedroom, 2.5 Bathroom home can accommodate up to 9 guests. Wifi and Parking are available. 
Spacious single family house with 4 bedrooms, 3 full baths, a large balcony on the 2nd floor and private parking! The house is located near downtown Charleston, outlet & airport. Fully furnished with a complete kitchen, washer and dryer, Wifi & cable.