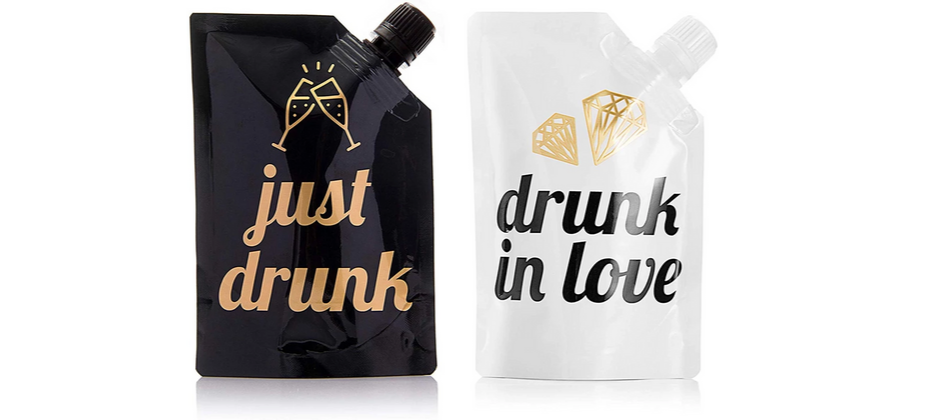 Thanks for considering Pop Fizz Designs. We love creating products to help you throw an epic party!
We love hearing from our customers. If you have any questions, please don't hesitate to ask.
Hosting an At Home Bachelorette Party
Hosting an At Home Bachelorette Party 
If Coronavirus has you second guessing your Bachelorette Party, think again! There is no reason you can't have a small, at home Bachelorette Party before the wedding and reschedule the original for a later date! We're here to help you plan a fun, affordable Bachelorette Party from the comfort of your own home! 
Here are our Top 5 At Home Bachelorette Party Ideas:
1. Spa Day 
Spa days are necessary for the soul. And there's nothing better than sharing those spa days with your best friends, in the comfort of your own home! Personalize the spa day to you and your girls. Choose from manicures, pedicures, face masks and more. Play some music, light some candles and drink some wine for an evening full of rejuvenation. Click here to check out our favorite At Home Spa Day Guide and get your relaxation on!  
2. At Home Photo Booth 
An At Home Photo Booth is much easier than you might expect. All you need is a backdrop (or a plain wall) to take your photos in front of. And then all you need is props. You can order specific Bachelorette Party Photo Booth Props or you can make your own! You can also add regular, household items into the mix: Sunglasses, Hats, Scarves, the list goes on and on. No matter what props you choose, you're sure to get some amazing photos of you and your "I Do" Crew having a blast! 
3. DIY Crafts
Everyone loves a DIY Craft every once in a while. The fun thing about this idea for your Bachelorette Party is that there are endless options to choose from. Our favorite place to find cute, DIY crafts is Pinterest! There are thousands of DIY Crafts just waiting to be discovered on Pinterest. Below, we have given you 5 of our favorites for you and your Bridesmaids to try! Most of these crafts are extremely inexpensive and easy. You can find all of the products at your local dollar store! There's no need to break the bank to have an amazing Bachelorette Party! 
4. At Home Bar Crawl 
You don't have to leave the house to have an awesome bar crawl. Set up different "bars" in different areas of your home. Each "bar" could have an individual theme. From a signature cocktail to themed music, each "bar" will be unique! For added fun, set up karaoke and a game in each area. Then all you have to do is hop from bar to bar, for the ultimate At Home Bachelorette Party Bar Crawl! For Free, Printable Bachelorette Party games, visit Pop Fizz Designs! 
4. Paint and Sip 
 Paint and Sips have been a huge trend over the last few years. So why not bring that same fun to your At Home Bachelorette Party? All you need are a few canvases, an package of paintbrushes and an assortment of paint! And wine, of course! You can all choose to paint the same thing, or everyone can paint their own unique photos. When you're finished, each and every one of you will have a painting to remember your Bachelorette Party.
We hope this guide helped make your At Home Bachelorette Party one for the books. And remember, don't let Corona Virus get you down. If you're throwing an At Home Bachelorette Party for a friend who is upset about having to reschedule, check out How to Cheer Up a Bride Who's had to Postpone for ways to help! 
And if you are rescheduling your original Bachelorette Party, check out our DOs and DON'Ts of Rescheduling a Bachelorette! Best of luck to all my brides out there! We will get through this together! 
Are you looking for a community of women also planning Bachelorette Parties? Join our Facebook Group Bachelorette Party Ideas and Inspiration! Get invaluable advice from a community of women who are just like you! Click the link above to join!