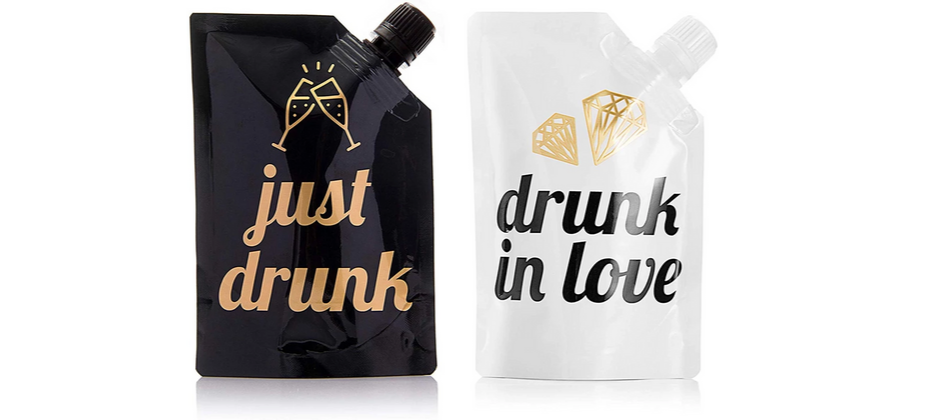 Thanks for considering Pop Fizz Designs. We love creating products to help you throw an epic party!
We love hearing from our customers. If you have any questions, please don't hesitate to ask.
5 Virtual Bachelorette Party Games
5 Virtual Bachelorette Party Games
Thousands of Brides across the world are trying to navigate planning a bachelorete party during COVI-19. And many have decided to postpone their trip and throw a virtual bachelorette party instead! So we have compiled a list of the top 5 Virtual Bachelorette Party Games! Most of these games are free and some can even be downloaded and printed at home!
Complete these tasks via videochat with your Bachelorette Crew! Once you've succeeded, come and show everyone your proof. Tick off each completed task. The Bridesmaid with the most points at the end wins! The best part about this game is, it's FREE! All you have to do is click the link, enter your email and we will send you a printable PDF of your Virtual Bachelroette Scavenger Hunt Rules and Scoreboard. Click here to receive your Virtual Scavenger Hunt!  
2. Drinking Games
Drinking games are a must for an epic virtual bachelorette party! There are hundreds of ways to incorporate your favorite drinks into the games you play. But our two favorite are Never Have I Ever and Flip Cup! Both are easily playable, even if you and your girls are not together physically. 
Never Have I Ever will help you get to know your Bride Tribe, in ways you didn'tpreviously imagine! Starting with the Bride, each girl will list one thing they have never done. Everyone in the group who has done that activity, takes a drink. Never Have I Ever can go on for as long as you all would like. 
Flip cup is the same basic rules that you would use at a regual party. Break into two teams and have all of your girls set up their cups within view of the camera. Everyone adds (roughly) the same amount of alcohol to their cups. When the round begins, the first person on each team chugs their drink, sets their cup down on the table and attempts to flip it. When they succeed, the second player on their team begins and so on. The team whose final member flips their cup first wins.
3. Party Apps
Party Apps have been a lifesaver during quarentine. There are plenty of apps for you to choose from. Our three favorites are Houseparty, Heads Up and Psych.
Houseparty is an app that allows you to group video chat and play games! They have their own games, including a version of Heads up, called Chips and Guac. Houseparty is easy to use and will lead to laughs and memories that will last forever. 
Heads Up is an app that you can play with a group of people. You choose your catergory and begin the game. Starting with the bride, place your cellphone on your forehead so that your girls can see the screen. When the game starts, an object or phrase will pop up on the screen. All of the bridesmaids will try to get the bride to guess the object or phrase. The Bridesmaid who gets the most correct at the end of the round wins. 
Psych is an app that allows you to test your knowledge of the bride. The Bridesmaids will answer quesitions about the bride, and compete to see who knows her best. This game is fun if you are extremely close to all your Bridesmaids. Be sure to give Psych a try for a fun virtual bachelorette party. 
4. Charades/Pictionary 
Charades is a fun, easy and free game that can be played with a group of any size. Begin with the Bride to Be. Whoever guesses correctly then acts out their charade. Do this until everyone has had a turn. 
If charades isn't your thing, you could try Pictionary. Take turns drawing pictures for the group to guess. Or split into teams and play for points. And remember, you can always turn everything into a drinking game for added fun! 
Remember that oldschool game you used to play with yout friends back in elementary school? Mash is the perfect Bachelorette Party Game. Determine who you will marry, your salary, how many children you will have, your carreer and what car you will drive in this hilariously fun throwback game. Download your FREE Printable Mash Board here!
 If you're looking for more infomation on virtual bachelorette parties, check out our blog How to Throw a Virtual Bachelorette Party. 
Good luck to all our brides and bridesmaids out there. We hope this helps.