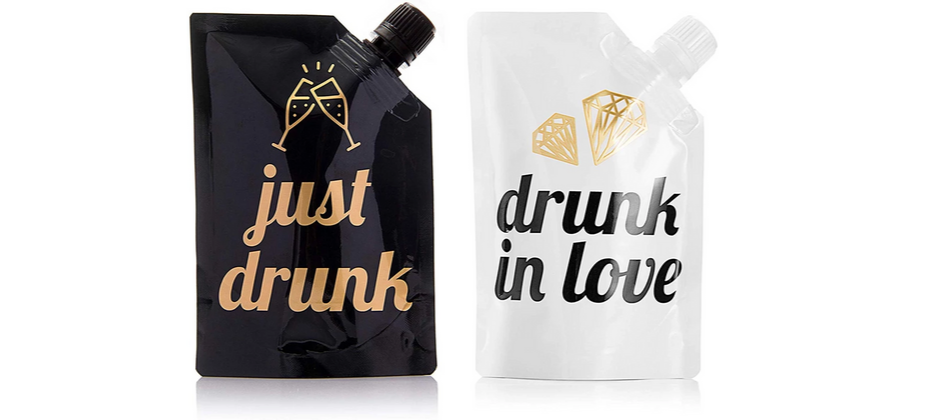 Thanks for considering Pop Fizz Designs. We love creating products to help you throw an epic party!
We love hearing from our customers. If you have any questions, please don't hesitate to ask.
How to throw a Virtual Bachelorette Party
If Coronavirus has meant that you have unfortunately had to postpone your original Bachelorette, why not throw a Virtual Bach on the original date? Get together virtually with your Bachelorette crew and spend some quality time together via video call. Right now, everyone could do with a little bit of fun, and this is the perfect way to cheer up any Bride-to-be!
Setting up 
First, decide which video call platform you and your Bachelorette group want to use! If you all have iPhones, facetime now offers group calls! If not, Houseparty works on both Apple and Android devices and had built-in games that can be played to warm up the party, including Heads Up and their version of Cards Against Humanity, called Chips & Guac. You could also use Zoom, but be aware that the free version only allows for 40-minute calls! Zoom lets you change the background of your video call, and Canva have recently laughed Customizable zoom backgrounds! These are totally free, and can be made to fit whatever theme you decide to go for, or even just feature the name of your Bride-to-be!
Pick a Theme
Picking a theme for you virtual Bachelorette will make the occasion more special and memorable! You could go for a classic Bach theme, like Final Fiesta, or go for a decade, like the 90s or 1920s! If you already had a Bachelorette planned that was themed, this is a great way to use any decor already purchased - set it up in the background of your call!
Another way to add to the fun is to set a dress code! This could go with the theme - e.g. a 90s Bachelorette could mean that everyone needs to dress up as a Spice Girl - or could just mean everyone needs to put their formal wear on! With most people being stuck inside during this period of social distancing, everyone will love the chance to dress up, and to wear something other than loungewear.
Get the party started by setting up a music playlist that everyone can hear - just because you're not all in the same room doesn't mean you can't dance together! This could be made up of your Bride's favorite songs, or again could be linked to your theme!
Activities
Games
Like previously mentioned, some group video call apps, like Houseparty, have built-in games that are great to get the party started! If you're feeling competitive, we also created a free printable Virtual Bachelorette Scavenger Hunt, filled with fun activities and tasks that can be completed at home. If you want to tick everything off the list, this could take the whole night, and it's a great way to get everyone in the party mood.
Competitions
Why not set up an activity that everyone can do independently? You could have a cocktail making session at the start of your party, so that everyone has a drink for the rest of the night, or you could challenge your Bachelorette squad to cake decorating if you fancy something sweet! Both of these can be turned into competitions, with the Bride choosing her favorite as the winner!
DIYs
If you're wanting to have a more relaxed virtual Bachelorette, why not take the time to do some DIYs as a group for the wedding? Let everyone know in advance so they can order the necessary materials online, and then complete them together via group call! If you just want a nice way to catch up, while keeping the mood surrounding the wedding positive, this is the way to do it! Check out our previous blog post for a list of DIYs that are easy and fun to complete!