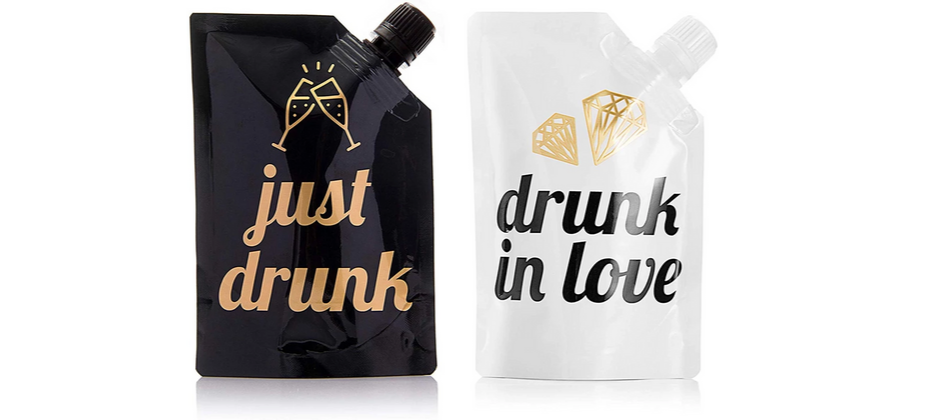 Thanks for considering Pop Fizz Designs. We love creating products to help you throw an epic party!
We love hearing from our customers. If you have any questions, please don't hesitate to ask.
Top 4 Bachelorette Party Game Ideas
If you're looking for fun ways to spice up your bachelorette party, look no further. Pop Fizz Designs not only lists the Top 4 Bachelorette Party Games, but has free printables for you to download. Let us help you make this bachelorette party one you will never forget!
1. Bachelorette Bingo
There are hundreds of different Bachelorette Bingo versions online. But filling in a blank bingo card with ideas that best fits your bachelorette party can be the most fun of them all. Add things like Photobomb a Stranger, Get a Free Drink and Body Shot in your blank spots. Each Bridesmaid will fill out a card and then switch. Whoever completes 5 tasks in a row wins Bachelorette Bingo! Click here to get your Free Printable! 
2. Photo Challenge
The Bachelorette Photo Challenge is one of my personal favorites. Not only is it a fun game, but you get some adorable photos of you and your girls that you can always look back on. You can get Pop Fizz Designs' really awesome FREE printable called Bachelorette Photo Challenge here. Split into teams and whichever team scores the most points, wins!
Photo Credit: Oak City Paper Company on Etsy 
A Bachelorette themed Scavenger Hunt is a great game to kickstart the party. Head out into the city and locate all of the items on your list. It is a great opportunity to take a lot of pictures and laugh a lot, too. Grab your list, your camera and your team. Happy Hunting!
Photo Credit: Last Minute Party Games on Etsy 
This game is sure to make you and your party laugh like never before. With cards like Bridezilla, Cutting the Cake and Walk of Shame (Plus a few more that are X Rated), Bachelorette Charades is a great addition to any Bachelorette party. And if you don't like any of the preset cards, you can make your own. It is quick, easy, and best of all, Free! You can get started with our Bachelorette Charades cards here