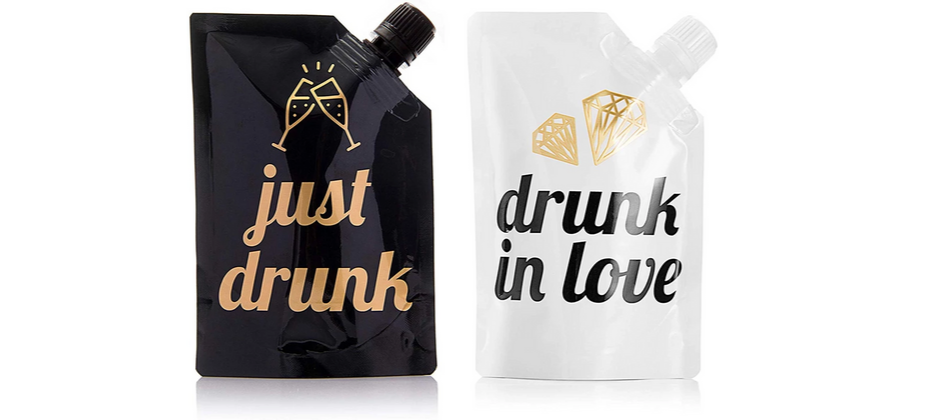 Thanks for considering Pop Fizz Designs. We love creating products to help you throw an epic party!
We love hearing from our customers. If you have any questions, please don't hesitate to ask.
The Ultimate Charleston Bachelorette Party Guide
Have you chosen Charleston for your Bachelorette party weekend? Well, we have you covered, with ideas for places to stay, activities, entertainment, food and drink! Follow this guide to make sure your Bachelorette will be remembered for years to come!
Where to stay
Are you an Airbnb fan, or does your Bachelorette squad prefer a luxe hotel? Regardless, we've got you covered! There are so many great options in Charleston, so you'll be sure to find somewhere that suits your needs. Here are just a couple of options: 
This Airbnb is one of a kind! The unique design merges the historic elements of the home with the luxuries of contemporary living. Every room in the house offers a glimpse at the historic architecture. This 4 Bedroom, 2.5 Bathroom home can accommodate up to 9 guests. Wifi and Parking are available. 
Want more Airbnb ideas? Check out this blog post!
Photo Credit: Hotel Bennett
This gorgeous hotel creates a luxurious southern feel and has plenty of areas that would make amazing backdrops for taking pictures of your whole Bachelorette crew. There is an extensive number of treatments on offer at the spa, and even a rooftop pool! This hotel will definitely ensure that you all feel like princesses by the end of your trip and will be something none of you will ever forget!
Photo credit: Grand Bohemian Hotel
Looking for somewhere more unique? The Grand Bohemian Hotel boasts a rooftop bar, an art gallery, and an outdoor fire pit. You'll be offered champagne on arrival for that extra special touch! This hotel is pet friendly, so you can even bring your furry friends - what more could you want?
Activities
Want some ideas for day or night time activities that are more unique than bar hopping or brunch? Charleston is filled with experiences that your whole Bride Tribe will enjoy, ranging from yoga to ghost tours - there's something for everyone in this Southern city!
Photo credit: Serenity Tree Yoga
Looking for a low-key activity to round out your weekend? Serenity Tree Yoga is the perfect way to relax and destress after a night out in Charleston! They offer options specifically for Bachelorette groups and can cater to any specific needs. Regardless of if you've never tried yoga before, or if you're a pro, this activity is something that everyone can enjoy! They'll even take some fun pictures to make sure you have a memento of the trip.
Photo credit: Holy City Boat Tours
Holy City Boat tours give you and your Bride Tribe the ability to set sail and see Charleston from a different viewpoint. Relax on the waves and take the time to absorb the nature surrounding you. They offer dolphin tours, sunset tours, and even specialise in custom boat tours for Bachelorette parties! They're the #1 rated boat tour company in Charleston, so you'll be in good hands. This unforgettable experience will add a super special touch to your Bach!
Photo credit: Bulldog Walking Tours
Whether you're a foodie who wants the chance to taste all that Charleston has to offer, or you're looking for scares in the form of a spooky ghost tour, Bulldog Walking Tours has got you covered! Based in the French Quarter, these tours are a great way to see more of Charleston with some extra entertainment added on top. The ghost tours are a great evening activity if you're looking for a change from bars! There are plenty of options to choose from to make sure it's something your whole group will enjoy.
Photo credit: Candle Fish
Want to make something super special to remember your Bachelorette by? Check out Candle Fish! They host candle making classes and offer bookings for private events. There's a variety of class options available, ranging from a simple scented candle class to a workshop where you bring your own container for the candle. It's BYOB, so you and your girls can relax, have a drink, and make some scented candles! 
Food & Drink
Charleston is packed full of amazing award-winning restaurants and wine bars, so it's hard to go wrong when picking somewhere to eat. But, to get you started, check out our top suggestions!
Photo credit: Josephine
Looking for somewhere classy to unwind after a busy day? Check out Josephine's! The modern bistro and wine bar is super chic and has a constantly changing seasonal menu to ensure fresh flavours. The wine served is all small production and therefore limited supply, making sure that your experience will be unique!
Photo credit: 5 Church
The perfect spot for brunch or lunch, 5 Church is the place to be! The renovated church building's gorgeous architecture makes this a must-go, and the food is amazing, too. The 'modern-American' cuisine combines flavours from all over the world to create a new experience. This quirky spot creates an experience that would be hard to replicate anywhere else!
Photo credit: SNOB Charleston
SNOB (Slightly North Of Broad) describes itself as 'an eclectic Lowcountry bistro with contagious energy'. The bistro strives to use local ingredients and offers both indoor and outdoor seating - so is perfect whatever the weather! From brunch to dinner, SNOB offers fresh, seasonal food that makes your mouth water! The cosy decor and southern hospitality will ensure that you enjoy your visit!
Want some extra help arranging your Charleston Bachelorette? Check out Pop the Bubbly events - they're an event planning company that specializes in amazing weekend trips to Charleston and will make sure that you have a perfect Bachelorette!