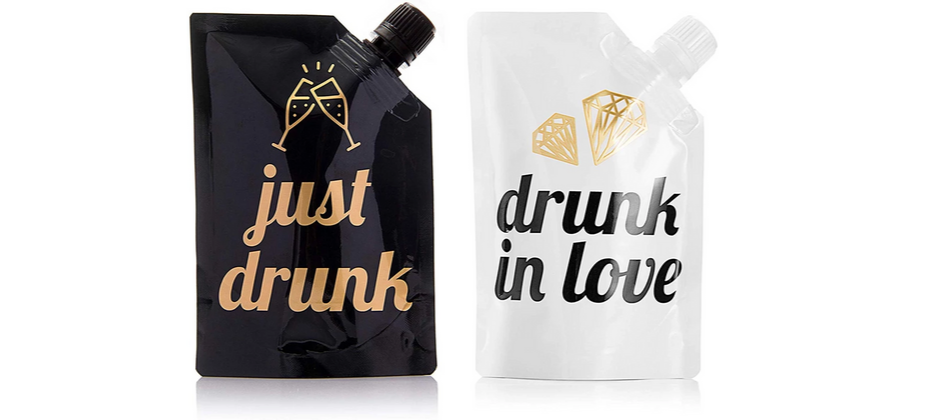 Thanks for considering Pop Fizz Designs. We love creating products to help you throw an epic party!
We love hearing from our customers. If you have any questions, please don't hesitate to ask.
The Miami Cocktail Quest
The Cocktail Quest
If your "I Do" crew is of the boozy sort, and you're heading to Miami to pop bottles to celebrate your bestie's new finger bling, you're gonna need some guidance. Why? Well, my cocktail queens, Miami is teeming with gorgeous watering holes, from low-key lounges, to the swankiest speakeasies. So, as you saunter around town with your sashes and sass, make sure you check out these essential spots on your quest to find the perfect cocktail.  
Image courtesy of @wharfmiami
Situated on the Miami River, The Wharf is a unique outdoor venue where you can get your day-to-night bachelorette party on! Indulge in the delicious food truck fare, before you tuck into the booze from the gigantic central bar. The bride brew crew will be dancing the day away with the best beats from the resident DJ. Honestly, once you're at The Wharf, there's no reason to leave!  
Image Courtesy of @sweetlibertymia
Oh, Sweet Liberty, how divine are your cocktails?! I'll tell you. They're amazing. From the "She Said Yes" to the "Dancing Queen", the cocktail menu is extensive and excellent. And, the libations flow till 4 am. So, as you raise your glasses to toast your bestie's future nuptials, enjoy the design of this kitschy American diner-turned-Floridian flamingo dream of a bar while you boogie the night away with your fave ladies. 
Image Courtesy of @ballandchainmia
Ok, my beautiful mojito mamas, Ball and Chain is a Miami landmark and an absolute must on your cocktail quest. Opened in 1935, Ball and Chain became a legendary music venue and stood the test of time as Miami started to rapidly develop into the mega city it is today. But, enough about its history, what about its cocktails? Rest assured this Cuban-inspired bar in the heart of Little Havana has a drink menu that will please the whole bach crew. And, the live music and salsa dancers will have your hips swaying till it hurts. And, don't be surprised if you end up dancing with a sexy stranger on the famous Pineapple stage outside. In fact, it's highly encouraged.  
Image Courtesy of Fanea.com
For my lavish ladies with swanky tastes (and money to spend!) The Living Room at the Faena Hotel cannot be missed. With the most eclectic crowd you'll ever see, this bougie bar will dazzle you with its world-class live music and creative cocktails made by well-dressed men. A classy bach crew dream! So, strap on your stilettos and sassiest attire and mingle with Miami Beach's best.   
Image Courtesy of @eastmia
If the bride-to-be wants a cocktail with a view, Sugar is the spot. Sitting on top of the East Hotel, Sugar is surrounded by lush gardens and the dazzling lights of Brickell. Your booze crew can sit smack dab by the impressive central bar, or sneak away to claim a side table to sip your cocktails and take in the gorgeous views.   
Image Courtesy of @brokenshaker
If the cocktail crew wants the best Miami has to offer, it doesn't get better than Broken Shaker. Housed in the hip Freehand hostel, Broken Shaker has won many awards for it's stellar cocktails. But, it's the bar's tiki-inspired, lushous poolside vibe that makes it so special. And, the playlist that sets the soundtrack throughout the night is perfection. So, my hipster queens, now you know where the cool kids knock back their cocktails. You can thank me when your happy Miami hangover is over.