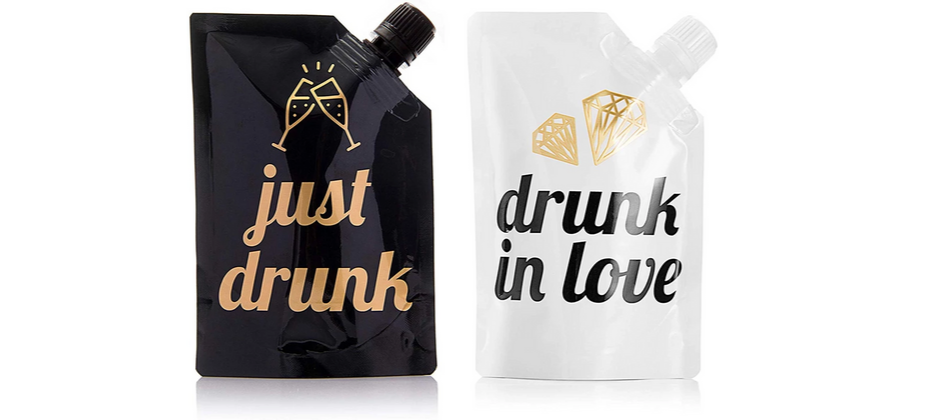 Thanks for considering Pop Fizz Designs. We love creating products to help you throw an epic party!
We love hearing from our customers. If you have any questions, please don't hesitate to ask.
The Best Bach Miami Brunches
Bach Babes Who Brunch: If you're a lady who lives in the 21st century, then I know you're DTB. The allure of bottomless mimosas, eggs benedict and curing a slight hangover means you are so Down To Brunch. And, if you're planning the ultimate bachelorette bash in Miami, then brunch is obviously on your agenda. So, grab your girls and the hungover bride-to-be, and hit Miami's brunch scene like the boss bach babes you are. 
Image Courtesy of
Discotech
Nikki beach is one of the most legendary places in Miami. With its signature white beds surrounded by palm trees, sand and sea, it is the quintessential South Beach spot to brunch, bask and ball out with your bach babes. With a $50 brunch spread that will blow your mind and deep cocktail discounts, you and the crew will brunch like queens and pop bottles till the sun goes down. 
Image Courtesy of Miami and Beaches 
Oh, you thought the party was over because it's 10 am on a Sunday? Think again, my bride tribe friends. Bagatelle brunch is something to behold. Think lobster benedict, magnum bottles of champagne and a resident DJ that's got all the ladies table dancing the day away. If you still want to keep the party poppin' and the dollar bills droppin' (this brunch is bougie), then Bagatelle brunch cannot be missed. 
Image Courtesy of Ocean Drive 
If you live in a palace, that probably means you're a queen. If you are a performer at The Palace on Ocean Drive, that probably means you're a drag queen. And, if you and team bride drag yourselves to The Palace's famous Divas Brunch, that makes you all bachelorette queens! For $45, you get bottomless mimosas, brunch classics and a side of serious sass. This is as fabulous as brunch gets, so don't miss the fun!
Image Courtesy of Miami New Times
For all my sophisticated bride tribe beauties who want a fancy brunch with a view, Rusty Pelican is a Key Biscayne treasure. With sweeping views of downtown Miami, this classy establishment serves up delicious brunch bites and $25 bottomless mimosas, and is regularly voted Miami's best brunch spot. Now you know, so now you need to go. 
Image Courtesy of Blogionista 
Alright, hipster hotties, this brunch haunt is for you. Nestled in the heart of Wynwood (Miami's hippest hood), Morgans Restaurant serves up delicious comfort dishes like brioche french toast and chicken and waffle sandwiches. And, it's a perfect chill vibe spot to nurse that Miami noche hangover. So, put on your shades, grab a table on the porch, and laugh about all the shenanigans from your incredible bachelorette bash weekend. 
1 comment