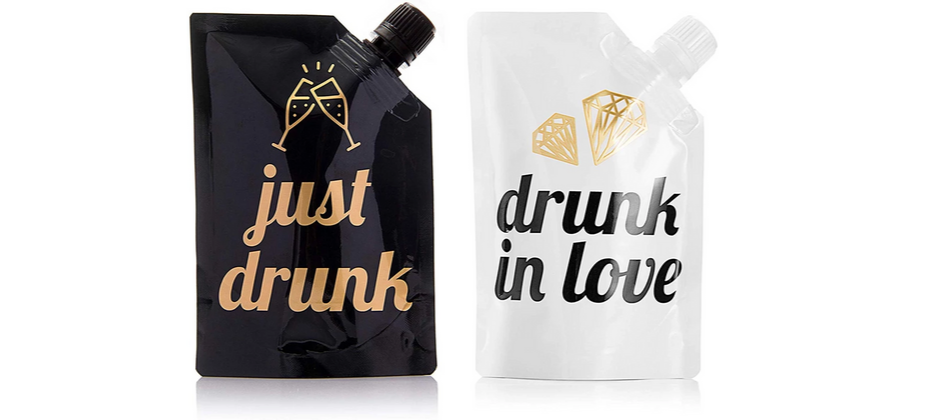 Thanks for considering Pop Fizz Designs. We love creating products to help you throw an epic party!
We love hearing from our customers. If you have any questions, please don't hesitate to ask.
Palm Springs Before the Rings - The Ultimate Palm Springs Bachelorette
Are you planning on having your Bach in Palm Springs, and struggling for ideas? Then follow this guide to throw the Ultimate Palm Springs Bachelorette for your Bride to be!
Where to Stay?
Choosing where to stay can be quite the quest, but here are some great options to consider!
If you're taking a large group on your Bachelorette, an Airbnb can be the perfect way to have your whole party in one place. This chic, 4 Bedroom, 3 Bathroom luxury home can accommodate up to 12 guests. Wifi and Parking are both available for guests. Grab your girls and make memories that will last a lifetime. 
If you would rather be pampered in a hotel, Skylark Hotel is a great option. Amenities include complimentary wifi, an outdoor heated pool and jacuzzi and free hot breakfast. They even offer a discount for group bookings - perfect for a Bachelorette! The hotel is in the heart of Palm Springs and close to a wide variety of local restaurants and attractions.
This hotel is an Instagram dream, with plenty of beautiful colorful backdrops for taking squad pictures to remember your trip by! There's a spa, so your whole party can be pampered together, daily yoga, and a gym. Their pool-side bar serves breakfast, lunch, afternoon snacks, fruit punch, and even frozen alcoholic slushies. They even have a specific Bachelorette deal!
If you want to explore more options, check out our previous blog post on Palm Springs Airbnbs for your Bachelorette!
Where to Eat?
There are plenty of options to choose from in Palm Springs - they have everything, from luxury restaurants to casual bars. Whatever the vibe of your Bachelorette is, you'll find somewhere perfect to eat! 
If your Bride is a seafood lover, this is the place to go! You have the option to eat inside, or to eat outside on the restaurant's terrace. They have a wide variety of menu items, as well as an expansive list of cocktails - a necessity for any Bachelorette! 
If you're looking for a brunch spot, this is the place to go! Located in downtown Palm Springs, Grand Central is a trendy restaurant serving food at all times of the day, from breakfast to drinks in the evening! Their impressive menu means that there will be something for everyone to enjoy, and they frequently have offers on during happy hour!
Tropicale describes itself as a throwback to dinner clubs and themed cocktail bars, and is perfect for a fun Bachelorette party! The restaurant serves a wide variety of world cuisines, and the menu is updated seasonally. Tropicale is located in the heart of Palm Springs, making it easy to get to regardless of where you're staying!
What to do?
Photo credit: Sunny Cycle
If you're looking for daytime activities, Palm Springs is full of options that your whole I Do Crew will want to take part in - with so many choices, there's something for everyone!
Sunny Cycle offers the chance to hop on-board an electric limousine cycle with space for up to 15 people! They have multiple types of tours available, many of which stop at various bars and restaurants along the way. There are surround-sound speakers to keep the mood high, and due to it being an electric cycle, the peddling is easy to do! This is a fun and eco-friendly way to see lots of what Palm Springs has to offer!
Does your bride love the great outdoors and beautiful views? Well make sure no one in your party is afraid of heights and try the Palm Springs aerial tramway! In this rotating gondola ride, you can see the whole of the Coachella valley - it's enough to take your breath away. Once you reach the top, you can go to the mountain-side restaurant or lounge, or even hike further into the San Jacinto mountains - it's up to you!  
If you're looking for a relaxing activity, this is the one for you. This beautiful garden is filled with desert plants, including plenty of cacti, and is a serene way to have a moment of peace after a night out! Plus, the natural surroundings make for great back-drops for any squad Instagram pics!
Downtown Palm Springs Shopping
With one-of-a-kind boutiques and high-end brands, Downtown Palm Springs is a place to shop till you drop! Pick up some mementoes to remember your trip by. or a souvenir for any of your friends who couldn't come. There's also plenty of cafes and restaurants in the area if you need a break or want to rest your feet!
If your Bride is a fan of Elvis or Marilyn Monroe, this is the tour for you! You'll be taken on a drive-by tour of star-studded celebrity homes while learning the history of Palm Springs. You'll also get a pit-stop at the Windmill Market and have the chance to try a classic Palm Spring's date milkshake! This is the perfect daytime activity if you've had a busy night out, and will allow the whole Bachelorette squad to have some time to relax!