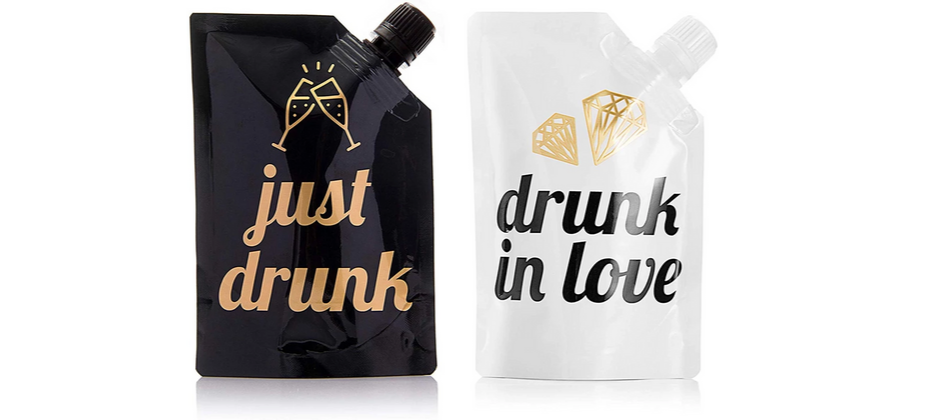 Thanks for considering Pop Fizz Designs. We love creating products to help you throw an epic party!
We love hearing from our customers. If you have any questions, please don't hesitate to ask.
How to Make a Bridesmaid Proposal Box for Under $15
Your wedding is a magical event, but lets face it, it can get expensive very quickly. That's why were here to show you how to put together a Bridesmaid Proposal Box items for under $15. 
1. Buy your box. 
Pop Fizz Designs sells Bridesmaid Boxes for $2.50*. We have ones that say "Will you be my Bridesmaid?" and ones that say "Will you be my Maid of Honor?" on them. They are big enough to hold a few personalized items and will be sure to make your friends extremely happy. Get your
Proposal Boxes
today! 
2. Crinkle Paper
For just $1, you can get quality crinkle paper as a filler in the bottom of your Proposal Box. Not only does it look cute, it will help prevent anything in your Proposal Box from getting damaged or broken. Get your Crinkle Paper here.  
3. Bridesmaid Hair Ties 
Pick up your Bride Tribe hair tie sets for under $2* a piece. Each set come with three hair ties - one black, one gold, and one with a black and gold design. You can buy them in a set of 6, 11 or 18. They come with one Bride set and the rest are Bride Tribe hair ties. They are made of elastic ribbon, so it won't crease your hair when you wear them. Use them as bracelets and match your entire Bridal Party. Pick yours up here!
4. Necklaces 
Let your Bridesmaids know that you "Can't Say I Do Without You". The necklaces come on the card shown above, so they're ready to gift as soon as you get them. For just $3.50* these necklaces are a gift that your "I Do" Crew will wear over and over. Pick yours up here! 
5. Wine Glass
Wine Glasses are perfect for your Bridesmaid Proposal Box - especially stemless wine glasses. They fit perfectly inside our boxes. For under $3.50, you can get customized glasses for your entire "I Do" Crew! Get your wine glasses here and say "Cheers" to your new Bachelorette Party! 
Add a few Hersey's Kisses or your favorite candy in your Proposal Box and you're all set! 
*Prices are based on making 10 Bridesmaid Proposal Boxes