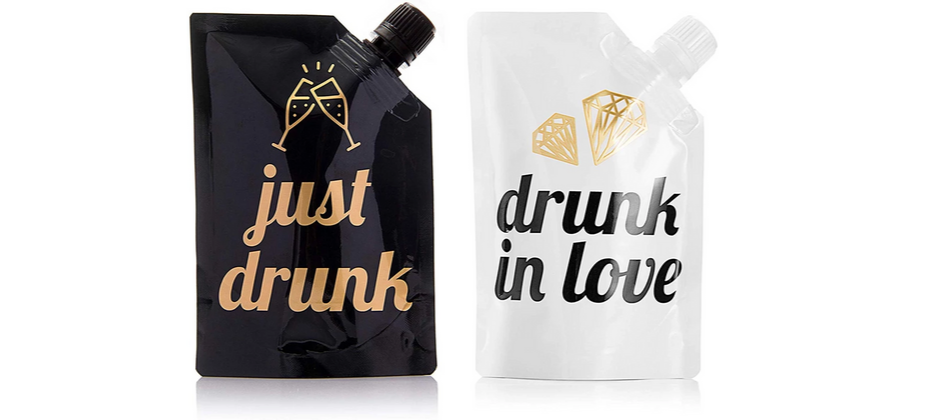 Thanks for considering Pop Fizz Designs. We love creating products to help you throw an epic party!
We love hearing from our customers. If you have any questions, please don't hesitate to ask.
Bridesmaid Survival Kit Checklist
Bridesmaid Survival Kit Checklist
As a Bridesmaid, you want your BFF to have the perfect Wedding Day! And one way to do that is preparation! That's why we have compiled a Bridesmaid Survival Kit Checklist! Throw these items in a bag and take them with you to ensure a hiccup free Wedding Day for your Bestie. 
Here are some items you can bring with you on her big day to ensure everything runs smoothly! 
Hair Care
Since all of you got your hair done together, this category is short and sweet. Add hair spray and bobby pins to your bag, just in case someone needs a little extra hold. 
Face and Body Saviors 
We have created a list of essentials for Face and Body mishaps. Bring along deodorant, lotion, baby powder and perfume. For my brides and bridesmaids with oily skin, you might consider adding Oil Pads to your list. They will remove the oil without disturbing your makeup. You can also bring an oral hygiene kit- toothbrush, toothpaste, mouthwash and floss. 
Deodorant 
Lotion
Baby Powder
Perfume 
Oil Pads
Oral Hygiene Kit
Wardrobe Help
Your dresses were all altered to perfection, but that doesn't mean an emergency couldn't arise. Bring needle and thread, double sided tape, safety pins and tide to go. And adding a compact mirror could be a lifesaver. Especially if you need to see the back of your dress and hair, and only have access to wall mirrors. 
Needle and Thread 
Double Sided Tape 
Safety Pins 
Tide to Go
Compact Mirror
Emergency Items 
No one plans for an emergency at their wedding. That's why it's so important to be prepared. Add to your list a First Aid Kit, Ibuprofen and Imodium for the nerves. Having any one of these items could have you saving your Bestie's Big Day. So be prepared, and make perfect memories that will last a lifetime. 
First Aid Kit 
Ibuprofen 
Imodium 
 We hope that this helps you prepare for the Wedding. We would love to hear how these items helped you. Leave us a comment below!