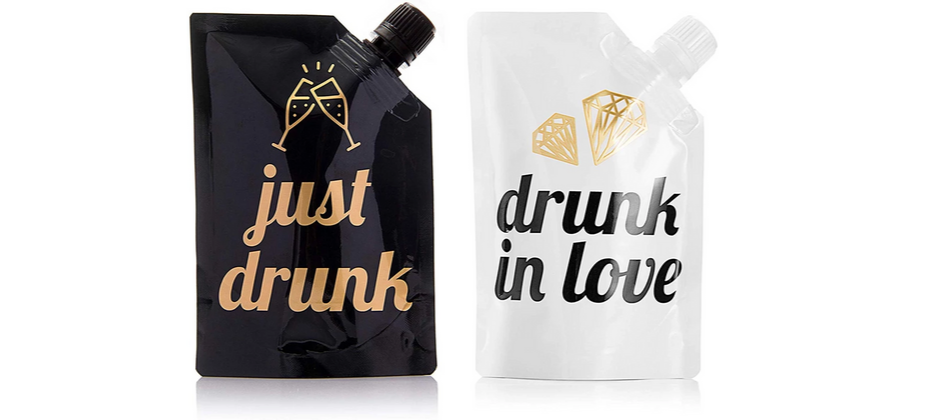 Thanks for considering Pop Fizz Designs. We love creating products to help you throw an epic party!
We love hearing from our customers. If you have any questions, please don't hesitate to ask.
90s Baby Bachelorette Party Guide
Is your Bride a 90s babe? Do you want to give her a Bachelorette worthy of Britney? Well, we've got your back! Follow this super simple guide to throw your Bride a Bachelorette where you can party like it's 1999!
Accessories
Need some accessories to create that 90s flare? Why not pick up some iconic neon fanny packs? Our set comes with either 7,12 or 18 fanny packs, so your whole party can match. You could even add to the neon theme with some fun scrunchies - perfect for keeping on your wrist for the end of the night when you inevitably want to put your hair up!
Going somewhere in the sun? Keep it feeling retro with our visors. These are not just practical - they also make a super cute prop for your Bachelorette squad Instagram pic!
Complete the 90s vibe with some Slap bracelets! These Bride Tribe bracelets show your squad solidarity and come in classic black or a fun hot pink if you want to keep the neon theme going strong.
Apparel
Photo credit: BeEverThine
Being happy with just accessories? As if! We know a Bachelorette is the time to go all out, so we also found some 90s themed t-shirts to help you and your squad stand out!
These Clueless themed tees, from BeEverThine on Etsy, will have you feeling sure that you're not making a fashion faux pas, while these classic 90s themed tanks, from ShaynasCreationsShop, incorporate the bright, fun colours of the decade.
Food & Drink
Nothing is better than reliving your childhood through some nostalgic 90s snacks - and it's easy to set up, too! Classics like Lunchables, Poptarts and Bagel bites are still on the shelves, but feel free to stock up on whatever your Bride's face was in the 90s.
And don't forget about drinks! Go for a classic Cosmopolitan for a Sex and the City feel, or keep it fun with jello-shots. Want to add a personal touch? Check out this Delish article to see what drink was the most popular the year your Bride was born.
Games
Complete this 90s themed Bach with some nostalgic games - and feel free to give them an adult twist. Get the party started with our version of MASH! We've created this as a free printable, and it's a great way to get everyone into the 90s spirit. 
An easy DIY is to make some fortune tellers - these are fun to make and fill in as a group, and can easily be turned into a drinking game! Click here for our free printable - we have one that's already filled in with truths and dares, or you can make up your own!
If you're feeling competitive, why not try this 90s trivia? Test your knowledge of the decade, and get all the girls involved!
If you really want to go all out, you could always bring out Twister! Everyone remembers this classic game from their childhood, and it's a sure-fire way to have everyone laughing before the night is over!