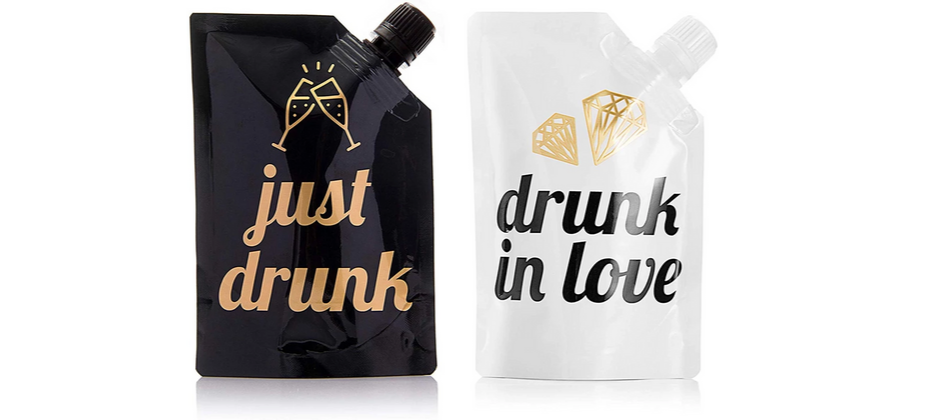 Thanks for considering Pop Fizz Designs. We love creating products to help you throw an epic party!
We love hearing from our customers. If you have any questions, please don't hesitate to ask.
9 Bachelorette Party Theme Ideas
So you were just asked to be the Maid of Honor at your best friends wedding. Congratulations! But with great power comes great responsibility... like planning the bachelorette party! Luckily for you, we're here to help. Listed below are 9 great themes for any bachelorette party. Scroll though and pick one you like. Then be sure to click the links and get all your bachelorette swag from Pop Fizz Designs
1. FINAL FIESTA
Who doesn't love tacos, tequila and all things Mexican? Final fiesta is a great theme for any bachelorette party. Get gear with cute designs like sombreros, cacti and pinatas on them. Shake your maracas and make your Bachelorette Party a fiesta everyone will remember!
 2. DISNEY

You don't have to be heading to Disney World (or Disneyland) to enjoy this special theme. If Disney was a huge part of your childhood, it would make sense to have it be a party of your big day. Spend time with your closest friends singing all the disney classics. From themed shirts and sashes to Minnie Mouse ears, this theme is sure to make you feel nostalgic.
3. NASH BASH
Put on your Cowboy hats and boots and head to Music City for a weekend full of country music. Nashville is #1 destinations for bachelorette parties in the USA, and what better theme to choose than Nash Bash. Spend your weekend barhopping down Broadway and dance the night away! 
4. FRIENDS
Friends is easily one of the most popular shows to ever come from NBC. And better than that, it is something you can easily incorporate into your Bachelorette Party. A photo booth is a great idea for a Friends themed party. Adding little props that say "Central Perk", "How You Doing?" and "I'll Be There For You" are just a few ways to make your Friends party pop!
 5. FLASHBACK TO THE 80s/90s
There is nothing more fun than a 90's themed party. Grab your scrunchies, fanny packs and slap bracelet and you're well on your way. You can order our neon fanny packs (shown in the photo above) here. Take lots of Polaroid Pics of you and your closest friends. Dust off your boombox and put on some Mariah Carey and sing your lungs out. It'll be a night you'll never forget.
 6. HARRY POTTER
Photo Credit: Rachel Blackburn at Rachel Writes 
Harry Potter is an easy theme simply because of all the drinks you can incorporate. Butterbeer, The Elixir of Life, Unicorn Blood, Wolfsbane Potion, the list goes on and on. You can also sort your girls into their houses and wear your house shirts. There are plenty of things that you can do to make your Bachelorette Trip magical with Harry Potter.
7. NAUTICAL

This "Last Sail Before the Veil" theme is especially fun if you and your party are heading on a cruise or to a beach destination. Grab your "Bride's mates" and hit the high sea. Easy to decorate- just choose items navy, gold, and white! Grab your sailor's hats and set sail! Be sure to check out our Nautical Sashes here!
8. GAME OF THRONES

Photo Credit: Savannah Montgomery of Kara's Party Ideas 
If you're looking for a theme that's a little off the beaten path, I would suggest Game of Thrones. There are a ton of cute ideas on Pinterest. A maid of honor shirt that said "Hand of the Bride" and lots of "Queen of the North" items were enough to make us add Game of Thrones to this theme list.


9. FINAL FLAMINGLE
Photo Credit: @Ayearton on Instagram 
Final Flamingle is all things tropical. Flamingos, Pineapples, Flip Flops, Palm Trees and all things neon pink. This theme is cute, easy to put together and is sure to bring a good time. After all, it's the brides last day where she's single and ready to flamingle!