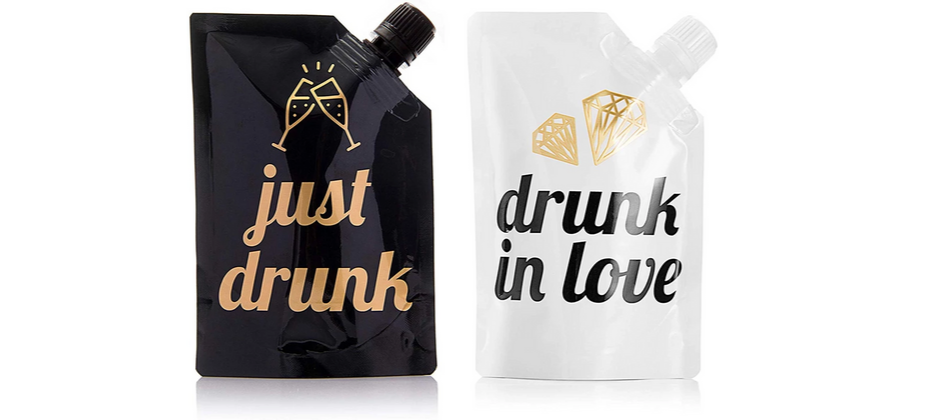 Thanks for considering Pop Fizz Designs. We love creating products to help you throw an epic party!
We love hearing from our customers. If you have any questions, please don't hesitate to ask.
How to Throw a Winter Bachelorette Party
Are you having a Flannel Fling or a Christmas Bachelorette party? Check out these 6 fun ideas for your Winter Bachelorette party! Who says you need to be sitting in sun with a drink in your hand to have fun! With these winter bachelorette party ideas, you can have an awesome bachelorette party all year round!
1.  Flannel Fling 
Everyone owns a flannel. So instead of having to buy a bunch of shirts that you will only wear a couple of times, make flannel your theme. Have all your girls wear their cutest flannel shirts and jeans, for an inexpensive way to get your party matching! This is also a great idea because they're comfortable and warm. And if you're Bachelorette Party is in the winter, that's what is most important. 
2.  Boozy Hot Chocolate with cute mugs
Photo credit: @Tanya Schroeder from Lemons for Lulu
Every good bachelorette party has booze. Add whatever alcohol you'd like to your hot cocoa and marshmallows and it's sure to get your party popping. Even better than boozy hot chocolate is using cute, bachelorette themed mugs that you can take home with you. And every time you use that mug, you'll think back on that amazing night with your closest friends (what you can remember of it, at least!) Click the link above for amazing alcoholic hot chocolate recipes! 
3.  Hot tub
Hot tubs are awesome all year round, but especially in the winter. The suds are sure to bring you some much needed relaxation during your Bachelorette Party. You and your girls can rent a cabin with a hot tub and a view. Grab a glass of champagne and your bathing suit and you'll be in for an unforgettably cozy weekend. 
4.  Ski resort 
Photo Credit: My Registry 
One of the best things to do in the winter is to hit the slopes. You can ski or snowboard. Even if you've never been to a ski lodge, there are plenty of classes available to teach you the basics and small hills for you to practice on.  And most ski resorts have a place where you can go tubing, if skiing and snowboarding aren't for some members of your bachelorette party. Plus, imagine the awesome Apres Ski. No matter what, there is something for everyone! 
One of our favorite places to hit the slopes with the girls is Killington, Vermont! It is full of gorgeous mountains and lodges, making it the perfect winter bachelorette party destination! For gorgeous vacation home in Killington, visit Get Away Vacations blog Rentals for Your Bachelorette Party in Killington! 
5.  Bake cookies
Nothing screams wintertime like baking and decorating cookies. There are plenty of ways you can incorporate cookies into your bachelorette party. You can do a cookie exchange where everyone makes their own cookies and you trade. You can all bake cookies together. You can split into teams and do a cookie bake off. No matter what, you and your friends will be eating cookies until you're stuffed!  
6.  Matching Pajamas/Slipper
Photo Credit: It Girl Weddings  
Cuddle up for a movie night with your girls and get matching pajamas and slippers. There is nothing more Instagram worthy than wearing personalized, matching clothes with your best friends! And, since you're having a winter themed bachelorette party, you'll be nice and cozy! This is a great, cheap way to get everyone excited and involved in the party.